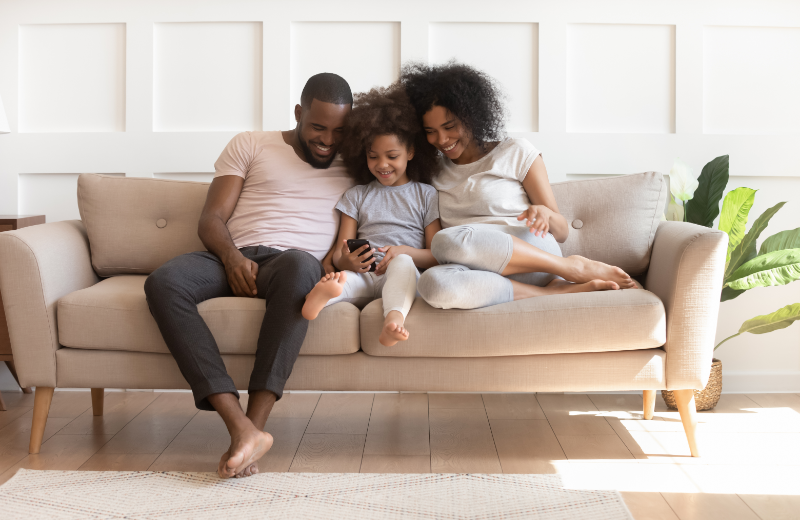 Seymour, Indiana Air Conditioning Installation
Residents of Seymour, IN are no strangers to summer temperatures that can reach 90°F and higher. Air conditioners can help you and your loved ones stay cool, but when issues with your AC occur, your comfort and safety can be at risk.
Whether you're looking to replace an existing air conditioner or you need to install a system in a recently built home, Schneider Plumbing, Heating & Air Conditioning provides homeowners throughout Seymour, IN and beyond with high-quality AC installation services. Contact us today to schedule AC installation services.
When to Replace Your Air Conditioning System
AC Unit is Over 15 Years Old
Air conditioners can typically provide cooling for around 15 years, so trusting your system for any length of time beyond that range is a risk. If issues occur and your system is over 15 years old, it's likely best to replace the system, rather than repair it. Even minor repairs may not add any significant life to the unit.
Rising Energy Use
An air conditioner's efficiency will naturally decrease with time. However, a sudden drop in system efficiency indicates more serious problems. Replacing AC in Seymour restores efficiency and takes advantage of lower energy bills.
Uneven Cooling
If some areas of the home are cooler than others, your system may be experiencing airflow issues that aren't allowing cool air to evenly flow throughout the home. Whether this is due to a clogged filter or more serious issues, Schneider can help.
Leaks
An old air conditioner in Seymour may start leaking water, refrigerant, or other liquids as temperatures rise. This can be a serious hazard and even drive up your utility expenses. The team at Schneider can investigate your system to determine what is leaking and find the best path forward. 
Frequent Repairs
It's not unusual for air conditioners in Seymour to occasionally require repairs. However, these services should be few and far between. If you need to repair your system seemingly every year, you'll likely save in the long run by replacing your system sooner rather than later.
Consider These Factors Before Installing a New AC Unit
Schneider Plumbing, Heating & Air Conditioning proudly provides the Seymour area with complete cooling solutions. We can help you find the right system for your needs. However, air conditioners aren't a one-size-fits-all type of system, so you'll want to consider a few important factors before deciding on a new unit. 
Energy Efficiency Ratings
All air conditioners have energy efficiency ratings that show how much energy they use to produce cool temperatures. Finding a system with a great SEER rating can help you save money on your monthly utility bills.
AC System Size
Make sure you purchase the right air conditioner in Seymour for the size of your home. A system that is too large will short cycle and cause you to spend more money in order to cool your home, while a unit that is too small will stay on for extended periods of time and likely won't completely cool your home. 
Noise Levels
Loud air conditioning systems can be disruptive, especially if they're placed right outside of a commonly occupied room. Some systems are louder than others, so find one that operates fairly quietly if noise levels are important to you.
AC Installation Financing With Schneider Plumbing, Heating & Air Conditioning
At Schneider Plumbing, Heating & Air Conditioning, we understand that installing a new air conditioner can be an expensive process. That's why we offer flexible financing options to customers that qualify. Reach out to us today to learn more about your financing options when you work with Schneider. 
Contact Schneider Plumbing, Heating & Air Conditioning for AC Installation in Seymour, IN
Since 1948, Schneider Plumbing, Heating & Air Conditioning has provided the Seymour, IN community with reliable HVAC and plumbing services. From repairs and maintenance to installations and replacements, we're here to find a solution to all your heating, AC, or plumbing needs.
As a family-owned and operated business, we're focused on the individual and specific needs of our neighbors. We treat our customers like they're family, ensuring their needs are fully met before leaving. Contact us today to schedule an appointment for air conditioning installation in the Seymour, IN area,