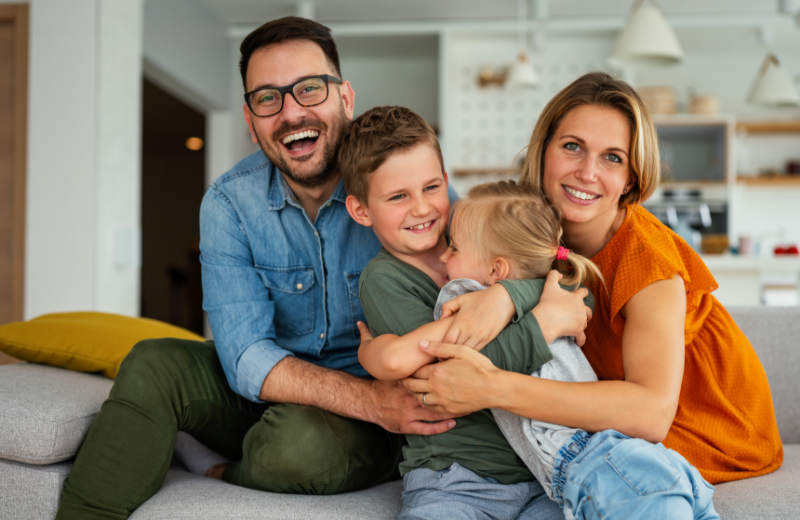 Heating Services in Seymour, IN
The Seymour, Indiana area is a great place to call home. Local residents experience all four seasons to the fullest. While many people enjoy the changing seasons, the middle of winter can be downright freezing. When the only comfortable place to be is inside your home, you need to ensure that you have a properly functioning heating system to keep you and your family safe and warm.
Because a breakdown can occur seemingly out of nowhere, it's important to have a trusted HVAC company in the area that can provide all of your heating maintenance, repair, and installation needs. Trust Schneider Plumbing, Heating and Air Conditioning to be your one-stop shop for all of your heating needs. We can service all makes and models of heating systems, including furnaces, heat pumps, ductless mini-splits systems, and more. Contact us today to schedule an appointment in Seymour, Brownstown, Hayden, and Rockford, IN.
Furnaces
Although efficient alternatives to furnaces have grown in popularity over the years, a furnace is still a tried and true way to heat your home. Furnaces provide powerful, effective heating to keep your home warm all winter long. Contact Schneider for the following furnace services:
Furnace Maintenance
Unfortunately, many homeowners don't realize the importance of regular maintenance for their furnaces. Having your furnace tuned up once a year, preferably in the fall before you turn the system on for the first time, can prevent untimely breakdowns, lower energy costs, and increase the system's useful lifespan. During a maintenance visit, a technician will inspect, calibrate, and clean all necessary components. They will also uncover any minor issues and recommend the needed repairs.
Furnace Repair
If your furnace is operating with issues such as loud noises or leaks, it doesn't necessarily mean you need to replace it. Often, a simple repair can return your furnace to proper working condition again. A technician will inspect the condition of your furnace and make an honest recommendation about whether furnace repair or replacement is in your best interest.
Furnace Installation
It doesn't make sense to continue pumping hundreds of dollars into frequently repairing your furnace, especially if it's over 15 years old, running inefficiently, and causing high energy bills. Instead, put that money toward the purchase of a new furnace that will provide the warmth you and your family deserve all winter long, along with lower energy bills and a reduced chance of repairs.
Heat Pumps
Heat pumps are a popular alternative to traditional heating systems, like furnaces. Heat pumps are extremely energy efficient and environmentally friendly because they don't burn fuel to create heat during the colder months. Instead, they extract warmth from the outside of a home and bring it indoors to heat it; in the summer, they work in reverse to cool a home.
Whether you're looking to replace your current heat pump or need to install one for the first time, the HVAC technicians at Schneider can help. We will install the right heat pump for your individual needs and budget. To make the purchase of a heat pump more affordable, you may be eligible for tax credits or rebates from local utility companies and the federal government.
Because heat pumps often work year-round to provide Seymour, IN area homes with cooling and heating, it's imperative to have regular maintenance performed, once before the cooling season and again before the heating season. Regular maintenance can help prevent untimely breakdowns and extend the heat pump's lifespan. Contact Schneider for heat pump services including:
Ductless Mini-Splits
A ductless mini-split is a type of heat pump with one big difference; it doesn't use ductwork to distribute conditioned air around a home. Instead, it consists of an outdoor condenser/compressor unit and one or more indoor air handling units that are individually installed on the walls and ceilings of rooms. Heat pumps operate on a refrigerant cycle and use a compressor, which works as the system's engine.
Many people install ductless mini-splits in rooms that are difficult to keep comfortable such as bonus rooms over garages, sunrooms, basements, and attics. They are also commonly utilized for new home additions that aren't connected to your home's existing ductwork. Mini-splits can even be installed throughout a home to create individual temperature zones.
Ductless systems are highly efficient because of their lack of ductwork, which can lose as much as 20-30% of conditioned air through leaks and poor insulation. Without ducts, mini-splits can significantly lower your energy bills and reduce your home's carbon footprint. Contact Schneider for:
Ductless mini-split maintenance
Ductless mini-split repair
Ductless mini-split installation
Zoned HVAC
Zoned HVAC systems are similar to ductless mini-splits in that they create temperature zones across homes. Zoned systems can be installed with existing or new heating and cooling systems. To create temperature zones, electronically controlled dampers are installed within the ductwork. Each zone comes with its own thermostat, allowing homeowners to open or close the dampers to keep conditioned air in or out.
With their zoning capabilities, zoned HVAC systems are highly efficient which can save you a significant amount on your monthly energy bills. For example, if there's a room in your home that you rarely use such as a spare bedroom or attic, you can adjust the temperature for increased savings. This can also help extend the life of your HVAC system since it won't be worked as hard to heat or cool the entire home to the same temperature.
Boilers
Although boilers and radiators may be considered outdated, they are actually one of the most efficient methods to heat your home. These systems utilize water and steam to warm your living space, which is not only better for your indoor air quality but also provides a consistent and comfortable temperature.
Aside from boiler installation service, Schneider can provide repair services to restore your boiler to proper working order. Regular maintenance is also essential to ensure your system operates at peak efficiency, saving you money on energy costs. If you are moving into a new home with an outdated boiler system, consider talking to Schneider about a replacement.
Commercial HVAC Services
To run a successful business, you need a heating system you can count on, despite how cold it might be outside. A cold, uncomfortable building can reduce employee productivity and send your customers running for the exits. It's important to have your commercial heating system tuned up each fall before the arrival of colder weather. This can reduce the chance of untimely breakdowns and extend its lifespan. The professional and certified technicians at Schneider offer the following commercial services:
Commercial furnace maintenance
Commercial furnace repair
Commercial furnace installation
Contact Schneider for Reliable Heating Services in Seymour, IN
If you're looking for an HVAC company to provide you with all of your heating and cooling services, trust the experienced technicians at Schneider. We have more than seven decades of experience providing homeowners and business owners in Seymour, Brownstown, Hayden, and Rockford, IN with timely, reliable, and cost-effective home comfort solutions. Contact us today to schedule an appointment.