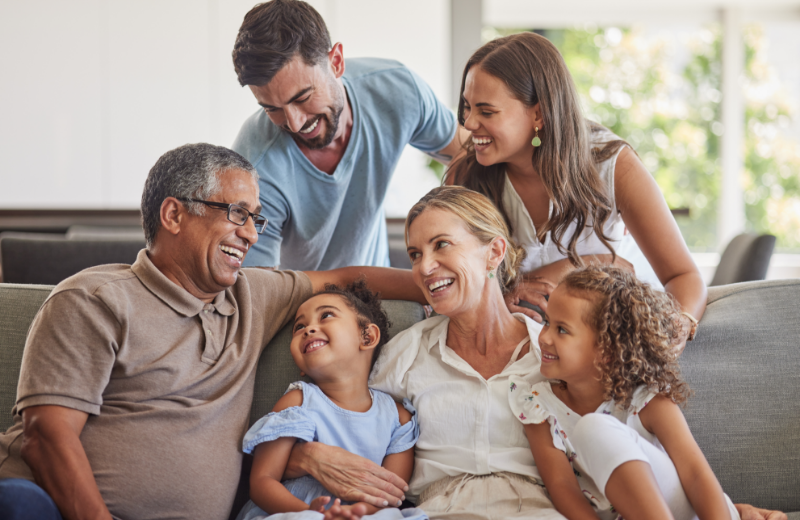 Plumbing Services in Seymour, IN
A properly functioning home plumbing system is essential for the comfort, health, and safety of your family and home. Even a seemingly small plumbing issue can quickly turn into a big and expensive mess.
At Schneider Plumbing, Heating & Air Conditioning, our customers have relied on our expert plumbing services in Seymour, Brownstown, Hayden, and Rockford, IN since 1948. We get the job done right the first time, helping you get back to enjoying your everyday life without any unnecessary delays. Contact us today to schedule an appointment for plumbing maintenance, repair, and installation service.
Comprehensive Plumbing Installation and Repairs
When you're in need of a skilled and experienced plumbing repair and installation expert in Seymour, IN, the team at Schneider is the trusted name to call. We understand that time is of the essence when plumbing issues arise. Whether you're dealing with a leaky pipe, running toilet, clogged drain, or any other issue that's disrupting your daily routine, we offer 24/7 service to quickly and effectively address your needs.
Our approach to plumbing repairs and plumbing installation is comprehensive and reliable, taking into account your individual needs and preferences as we implement solutions to your plumbing problems. We understand the importance of your time and budget, and always prioritize them as we work to resolve your issues. You can trust our team to deliver exceptional service and quality workmanship with every repair.
Some of our most common plumbing services include:
Plumbing Installation for New Construction
Are you building a new home in the Seymour, IN area? If so, Schneider can help. Our licensed plumbers are expertly trained to install full plumbing systems in newly constructed homes. We can install all of your water-using appliances and piping to ensure your plumbing system is ready to serve you for decades to come.
Plumbing Replacement for Existing Homes and Businesses
Are your current plumbing fixtures including sinks, toilets, and showers outdated and inefficient? Maybe your aging pipes are beginning to corrode, or your water heater or water softener isn't working properly and needs to be replaced. Schneider is here to help! Our licensed plumbers can provide timely, accurate, and cost-effective replacement and installation service for any of your plumbing appliances, fixtures, or pipes.
Re-Piping
Your home's plumbing pipes can last several decades, but they will eventually need to be replaced, especially if you live in an older home that still has its existing pipes. Some common reasons your Seymour, IN home may need re-piping service include:
Frequent leaks or bursts in your plumbing system

Rusty or corroded pipes

A sudden increase in your water bills

Low water pressure

Foul-smelling or discolored water
If you notice any of these issues, contact the licensed plumbers at Schneider to inspect your plumbing pipes and make an accurate diagnosis.
Drain Unclogging
Over time, your drains can become clogged with all sorts of nasty things including soap scum, hair, grease, and oils. The longer you wait to call for drain cleaning service, the more likely your drain will become completely clogged or even overflow, leading to expensive damage. One of the most effective methods to clear out clogged drains is by inserting a hose and nozzle into the drain and using high-water pressure to blast through the clog. Contact Schneider at the first sign of a clogged drain to limit the damage.
Water Line Repair
The water lines in your home transport water from the main water line to your home's fixtures including sinks, tubs, and toilets. Over time, issues can develop with your water lines that require repair service from a licensed plumber. Some common issues that lead to water line repair include leaks, clogs, frozen pipes, and corrosion.
Fixture Repair and Installation
Drip, drip, drip. That annoying dripping sound from your faucets can be extremely annoying. Water leaks can keep you up at night and waste a lot of water which is bad for the environment and will cause higher water bills. Schneider's plumbers can repair all types of fixtures including faucets and running or broken toilets. We can also install fixtures including tubs, showerheads, sinks, and toilets that can instantly improve the aesthetics of your home and reduce water consumption.
Water Heater Repair and Installation
Many homeowners don't realize how much they rely on their hot water heater until it breaks down and they face the thought of taking a cold shower in the morning. Schneider's team of licensed plumbers can repair all makes and models of water heaters. We can also install both traditional tank water heaters and tankless water heater models.
Water Softener Installation and Repair
The water across Seymour, IN, and the surrounding area is hard and contains a high concentration of dissolved minerals, largely magnesium, and calcium. Whether you need to replace your aging and inefficient water softener or install one for the very first time, water softener installation can provide many benefits. Water softeners help you take advantage of softer skin and hair, reduced soap scum and limescale building, better tasting and smelling water, and a healthier plumbing system. Contact Schneider for water softener repair and installation service.
Plumbing Maintenance Service
At Schneider, we pride ourselves on providing exceptional service to ensure that your plumbing system operates smoothly, without any disruptions to your daily life at home. Our friendly and knowledgeable team is always available to conduct routine maintenance on your system, including a thorough check of your water heater, faucets, supply line, shut-off valves, toilets, drains, and more. With our comprehensive approach to maintenance, we'll give you complete peace of mind knowing that your plumbing system is functioning at its best. Contact us today to schedule routine plumbing maintenance.
Contact Schneider for Plumbing Services You Can Count On
It's all too easy to take for granted the conveniences of a working plumbing system. At Schneider Plumbing, Heating & Air Conditioning, we know that plumbing issues aren't just minor inconveniences; they can have a lasting effect on the condition of your home. Contact us today for all of your plumbing maintenance, repair, and installation needs.