Plumbing and HVAC Services in Jennings County, IN
At Schneider Plumbing, Heating & Air Conditioning in Jennings County, IN, we have a wealth of dedicated and experienced staff, that you can count on to receive the best in plumbing and HVAC repairs. We proudly provide our clients with the very best in new construction and renovation services. This includes installation services for heating, water filtration, air conditioning systems, and plumbing. We can provide tailor-made solutions to all your plumbing and HVAC needs, so contact us today.
Plumbing in Jennings County, IN
Here at Schneider Plumbing, Heating & Air Conditioning, we know that even a minor issue can quickly grow into a disaster for your home. That is why we believe in getting the job done right the first time, and work to get you back into your everyday life without unnecessary issues or delays.
If you need the help of professional plumbers to get your home where it needs to be, do not hesitate to contact us to receive comprehensive services today. From installation of new piping or units, to repairs for current systems, we are well equipped to service you, 24/7.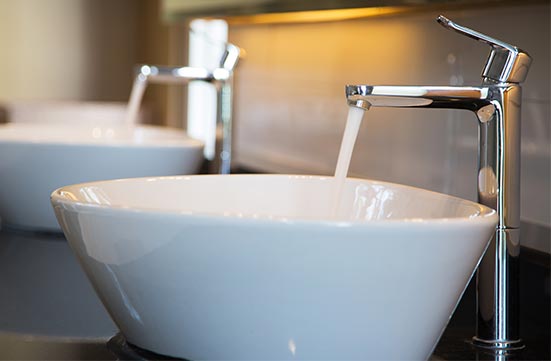 Plumbing Installation
Our team is well equipped to design and install new plumbing systems for you, and we always work to take your needs into account as we implement solutions.
We can install:
New Fixtures
New Piping
Water Lines
Sewer Lines
Water and Gas Piping
Shut-off Valves for Toilets, Sinks, and Showers
Plumbing Repairs
We are also capable of providing excellent plumbing to our customers, which can range from:
Clogged drains or plumbing leaks
Plumbing replacement
Waterline repair
Fixture Repair
Leak Detection
Water Softeners Installation & Repair
If you're experiencing water hardness, a water softener and conditioner will be necessary to correct this problem. Look no further, Schneider Plumbing, Heating & Air Conditioning can handle this for you.
Across a range of brands and styles of water softeners, our team is prepared to install your unit correctly the first time, and if any repairs are ever needed, we can be at your door quickly to ensure that your repairs are made as they are needed.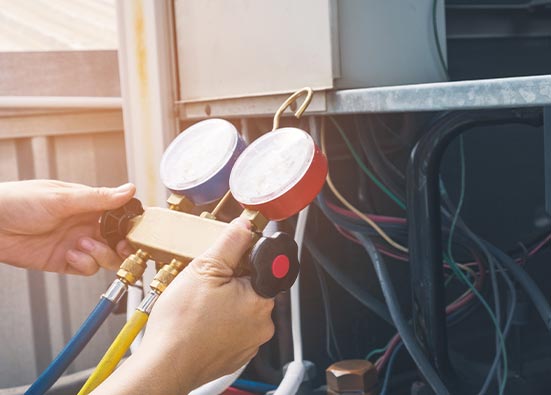 Reliable HVAC Contractors in Jennings County, IN
We Schneider Plumbing, Heating & Air Conditioning focuses on offering the best services. Our mission is to install, service, design, and maintain reliable air conditioning. We always work towards expanding the cold system industry with the latest technology.
We offer services to our clients with the utmost level of convenience and satisfaction. Since we value our clients, we offer them convenient appointments, this may include evening and weekend appointments to meet their schedules.
Air conditioning is the modern, economic, and efficient way to bring comfort to your home, and they are not only energy-efficient and cost-effective, but also environment friendly.
HVAC Installations
The Schneider Plumbing, Heating & Air Conditioning crew stands out in the installation of ducts for HVAC systems.
Air Conditioning Solutions
Standalone Air Conditioning System
Reverse Cycle System
Cold Rooms
Under Floor Heating System
Centralized Air Conditioning System
Indoor and outdoor cooling system
Cooling towers
Vacuum Cleaning System
Refuse Chutes and Kitchen Hoods
Chiller Systems
Heating
CHP Installations
Water Treatment and Filtration
Boiler Plant
Solar Installation/li>
Underfloor Heating
HVAC Maintenance
Just as we are able to install any of these units within your home or business, we are able to make repairs on them should anything go wrong with your unit. If you are experiencing outages in your HVAC system's operation, do not hesitate to contact us for immediate service.
Additionally, we offer maintenance services to keep your system working effectively and efficiently with a comprehensive, preventative program.
Do we need a professional plumbing or HVAC contractor in Jennings County, IN?
Plumbers are specialists trained to work on appliances and fixtures in an either residential or commercial water systems, such as sinks, toilets, and bathtubs. Plumbing jobs also entail inspecting these systems for efficiency and compliance with building codes. Plumbers undertake maintenance, examples of the same include leaky pipe repair, drainage cleaning, and faucet replacement.
HVAC stands for heating, ventilation, and air conditioning. Unlike plumbers, HVAC technicians handle jobs related to the heating or cooling system within a resident or a business premises. HVAC systems regulate the temperature in all buildings.
The exiting thing is Schneider Plumbing, Heating & Air Conditioning handles both with high notch professionalism and will also abide by all local and state regulations.
HVAC & Plumbing Service FAQs
What brand of HVAC units do you service?
At Schneider Plumbing, Heating & Air Conditioning we can install any brand of HVAC unit to meet our customer's needs. We will organize a site meeting to determine the needs and specifications of the machine to deliver the best results. When it comes servicing and repair, our Technical Team is well equipped to service any type of machine, contact us today to schedule your appointment.
How much will it cost to repair my unit?
At Schneider Plumbing, Heating & Air Conditioning we have a maintenance team which on call to diagnose the issues your unit is experiencing. This will require us to first answer a few questions, such as, the size of the problem, and whether it requires spare part replacements. After establishing the level of repair needed on the unit, then we can provide an accurate estimate. Contact us today to receive your free estimate!
Does your company work on ducts?
Work on ducts is necessary for indoor climate control, and cold room services. Here at Schneider Plumbing, Heating & Air Conditioning, we proudly provide duct installations both at residential and industrial level. We have a maintenance program and can provide checkups with our technical team to allow our clientele to receive the most benefit from the systems they have.
Can you help with plumbing issues?
We are a re-known company in plumbing and HVAC services. Some of the work we can provide are piping water systems and piping heating systems for both domestic and industrial applications.