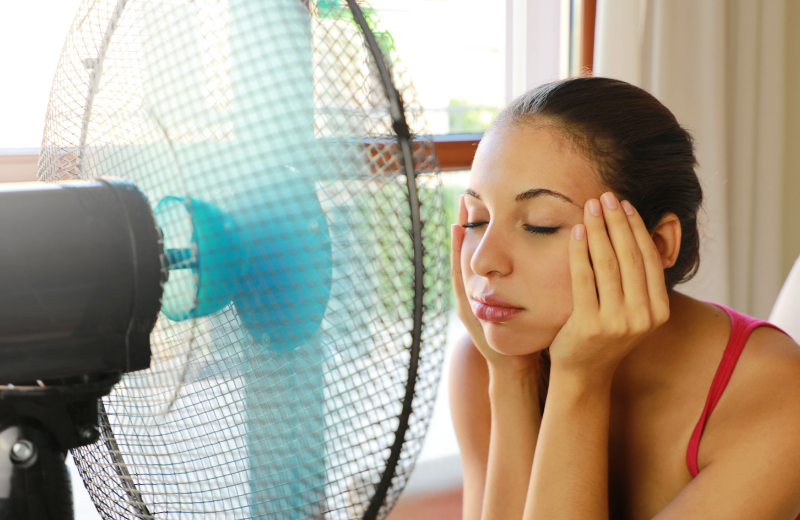 Cooling Services in Seymour, IN
The summer days throughout Seymour, IN can reach soaring high temperatures that can be dangerous to face without a reliable AC system. Whether your current air conditioner has broken down or you need to schedule your annual AC tune-up, the team at Schneider Plumbing, Heating & Air Conditioning is backed by over 70 years of experience and can help with any AC issue. Reach out to our team today to schedule AC services in Seymour, IN, and the surrounding areas.
Air Conditioning Installation
As air conditioners age, they'll naturally become less efficient and face performance issues. 
You can typically count on your AC system to provide 15-20 years of cooling, but eventually, all air conditioners will need to be replaced. When the time comes to install a newer and more energy-efficient air conditioner in Seymour, turn to Schneider. We'll help you find and install the system that provides you with the most benefits and best meets your needs.
What to Consider When Installing a New AC
From central AC systems to heat pumps and ductless systems, all air conditioners are different. Some are designed for larger homes, while others are better suited for smaller areas. Considering the following factors can ensure you get the most out of your new air conditioning system:
The size of your home

The cost of the new system

Energy efficiency ratings

Noise levels produced by the system
Whether you're looking to cool your home with a traditional AC system, heat pump, or ductless HVAC systems, Schneider Plumbing, Heating & Air Conditioning can help you find and install the best cooling equipment for your home. Contact us today to get started.
Air Conditioning Repair
Air conditioners in Seymour are typically very durable and won't often encounter issues. However, when problems do arise, it's important to find an AC repair company that you can depend on. Schneider specializes in thoroughly inspecting, diagnosing, and repairing AC problems that would otherwise threaten the comfort and safety of your home. Contact us today to schedule fast and reliable AC repair services in the Seymour, IN area.
Signs That Your Air Conditioner Needs Repairs
It can often be difficult to determine when your air conditioner needs repair services. While some signs are more obvious, others are subtle and can be easily overlooked. Pay close attention to your air conditioner and contact Schneider Plumbing, Heating & Air Conditioning for AC repair if you notice any of the following symptoms: 
Lack of cool air

Poor airflow

Uneven temperatures

Rising energy bills

Short cycling

Loud noises

Moisture around the unit
Air Conditioning Maintenance
To keep your air conditioner running at optimal performance levels, they require regular tune-ups. Maintenance frequency can vary depending on the type of air conditioner your home uses. For example, central air conditioners require regular maintenance once per year, while heat pumps need maintenance twice per year, as they run all year long to produce heat for the fall and winter months.
What Happens During AC Maintenance? 
Services included during a tune-up will vary depending on factors such as the type of system, usage, age, and more. However, common steps performed during air conditioner maintenance include:
Replacing the air filter

Checking refrigerant levels

Checking condenser coils

Tightening loose electrical connections

Lubricating any moving parts

Testing the thermostats 

Cleaning the system's external components
Why Choose Schneider Plumbing, Heating & Air Conditioning?
Schneider Plumbing, Heating & Air Conditioning is a family-owned and operated HVAC and plumbing company that is proud to provide Seymour, IN residents with reliable services. Backed by a team with over seven decades of experience, you can count on the experts at Schneider to not only solve the problem, but provide you with a thorough explanation of the issue and the steps taken to resolve it. 
Whether you need routine maintenance, emergency repairs, or a new installation, Schneider Plumbing, Heating & Air Conditioning has the skills and knowledge to get the job done right the first time. We're dedicated to providing the highest level of service on each and every service call. Schedule an appointment with our team today.
Contact Schneider for AC Services in Seymore, IN
From AC repair and maintenance to installation and replacement, Schneider Plumbing, Heating & Air Conditioning provides services you can count on. Air conditioners are complex systems so whenever trouble arises, getting help from a trained, experienced and knowledgeable team is key to maintaining home comfort and safety levels. Contact us today to schedule air conditioning services in Seymour, IN and the surrounding areas.