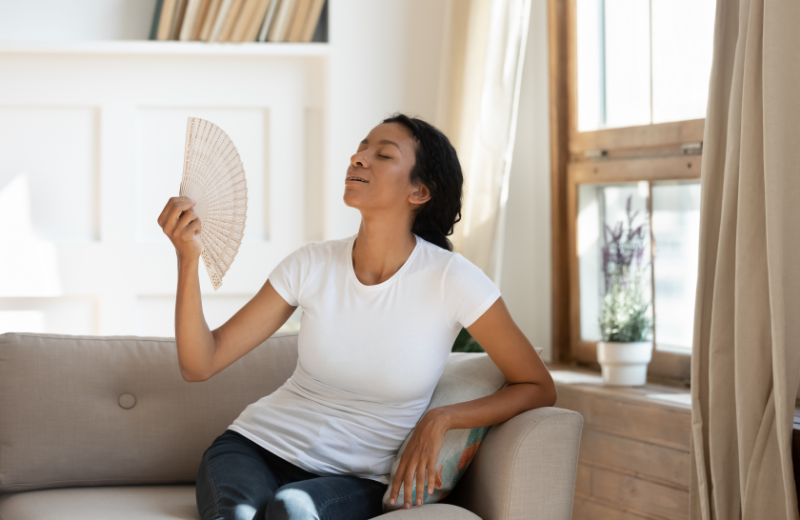 Air Conditioning Repair in Seymour, IN
When your air conditioner breaks down on a hot and humid summer day, you need help — and fast. At Schneider Plumbing, Heating & Air Conditioning, we're dedicated to providing Seymour residents with industry-leading air conditioning services. Our team understands how important air conditioning is to the safety and comfort of your home, which is why we act fast to find a reliable solution. Contact us today to schedule AC repair services in Seymour, IN and the surrounding area.
Common Signs of Air Conditioning Issues
If you suspect your air conditioner might soon require repairs, pay close attention to your system and look for problems including: 
No Cold Air
A complete lack of cool air is usually the first sign of trouble that homeowners will notice. Whether it's due to a faulty thermostat or a refrigerant leak, the root of the issue should be addressed quickly to help your home experience cool and comfortable temperatures. A professionally trained HVAC technician can investigate, diagnose, and repair the problem. Repairing air conditioning in Seymour at the first sign can save you money and reduce frustration.
Odd Noises
When your cooling system is running properly, it should only produce a low and fairly quiet humming noise. Louder noises, such as banging or clanking, could be a sign that internal components have become loose or are dealing with issues. If your air conditioner is suddenly making strange sounds while running, contact Schneider to have a professional inspect your AC unit. 
Bad Smells
If it's been a while since the last time you used your AC system, you might notice a faint dusty smell due to dust and dirt that accumulated in the system over time. However, after running the AC for a few minutes, the smell should dissipate. If other odors linger, it could indicate a more serious issue that needs to be addressed. For instance, a musty odor could be a sign of mold, while a burning smell could indicate a serious electrical problem. An affordable air conditioner repair in Seymour can confirm the cause of the foul odor.
Rising Utility Bills
Electrical bills tend to rise as an AC ages because the system will naturally become less efficient over time. However, this change is usually gradual and won't occur all at once. If your utility bills have suddenly spiked, the system is likely experiencing more serious performance problems that may require immediate attention.
Leaking Fluids
An AC leak can be caused by condensation, refrigerant, or another internal fluid. Our team can identify the source of the leak to stop it in its tracks. Reach out to our team today to resolve any air conditioner leaks.
Help Prevent Future Issues With AC Maintenance
It's easy to feel helpless when air conditioning trouble occurs. After all, you count on your system to keep your loved ones safe and comfortable for many months at a time. However, by scheduling regular maintenance, you can prevent many AC issues from ever occurring in the first place.
During an annual AC tune-up appointment, your technician will thoroughly clean and inspect your system. They will look for anything out of the ordinary that could eventually lead to performance issues or even a complete system breakdown. Maintenance tackles smaller issues before they are able to grow to become more serious and expensive repairs. Reach out to Schneider Plumbing, Heating & Air Conditioning today to schedule routine air conditioning maintenance in the Seymour, IN area.
Contact Schneider Plumbing, Heating & Air Conditioning for AC Repair Services in Seymour, IN
A full-service heating, cooling, and plumbing company, Schneider Plumbing, Heating & Air Conditioning is proud to provide top-of-the-line services that residents of Seymour, IN and the surrounding areas can count on. Our technicians are trained and experienced on the latest tools, techniques, and technology in the industry to ensure that we're able to provide you with the best possible service. 
Backed by seven decades of experience, you can count on our team to provide you with thorough and reliable AC repair services. Contact us today to schedule an appointment in the Seymour, IN area.