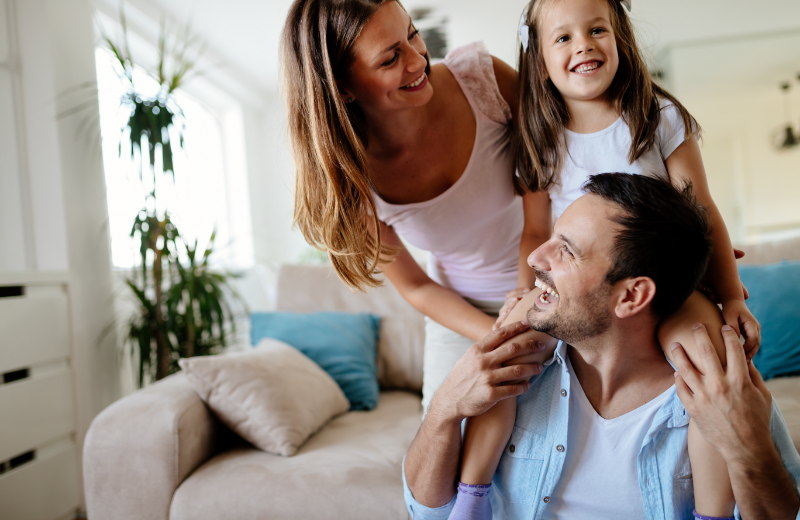 Furnace Installation Services in Seymour, IN
When your air conditioner breaks down on a hot and humid summer day, you need help — and fast. At Schneider Plumbing, Heating & Air Conditioning, we're dedicated to providing Seymour residents with industry-leading air conditioning services. Our team understands how important air conditioning is to the safety and comfort of your home, which is why we act fast to find a reliable solution. Contact us today to schedule AC repair services in Seymour, IN and the surrounding area.
The Benefits of New Furnace Installation Service
If you're tired of coming home to an uncomfortable home caused by a broken-down furnace or one that produces inefficient airflow, it's time for an upgrade. Some of the benefits of installing a new furnace include:
Improved Energy Efficiency
New furnaces are extremely energy efficient. A new heater will provide powerful, even heating to warm your home quickly. The less time your furnace stays on, the lower your energy bills will be.
Reduced Breakdowns
Stop pouring your hard-earned money into frequently repairing your current system. Instead, allocate that money toward the purchase of a new unit. Newer furnaces will likely not break down or need repair service for several years.
Enhanced Comfort
Aging and inefficient furnaces often struggle to keep homes comfortable. They either produce weak airflow, hot or cold spots, or poor indoor air quality. Keep everyone in your home happy, healthy, and comfortable by installing a new furnace.
Reduced Carbon Footprint
Energy-efficient furnaces can help reduce your Seymour, IN home's carbon footprint. New systems consume far less energy and release fewer emissions compared to older and less efficient furnaces.
Increased Home Value
If you're considering selling your home in the near future, understand that the last thing many new homebuyers want to worry about is replacing the HVAC system shortly after buying the home. Replacing your furnace now can add significant value to your home.
What to Consider When Buying a New Furnace
There's no one-size-fits-all solution to buying a furnace. Each home has its own unique needs that affect the furnace you ultimately choose to buy. Some of the things to consider when shopping for a new furnace include:
Efficiency.

The efficiency of a furnace is measured by its Annual Fuel Utilization Efficiency (AFUE) rating, which measures how well the furnace converts fuel into heat. A furnace with an AFUE of 90% or higher is generally considered efficient. High-efficiency furnaces cost more upfront, but you'll recoup some of your money through lower energy bills.

Size. A furnace's size refers to its heating capacity. The size of your furnace is crucial in choosing the right furnace. A furnace that's too small won't adequately heat your home, while a furnace that's too big will waste energy and increase utility costs.

Make and Model.

There are dozens of different makes and models of heating systems to choose from. Schneider is proud to be a Bryant Factory Authorized Dealer. Bryant manufactures top-of-the-line heating and cooling equipment that is efficient, reliable, and durable.

Features.

Having additional features installed with your furnace such as a smart thermostat, variable-speed blower, whole house humidifier, and an air purification system can improve energy efficiency, convenience, and comfort.

Professional Installation.

Don't attempt to install a furnace yourself or hire an inexperienced HVAC technician. Improper installation can lead to inefficiency, a short system lifespan, and frequent repairs. Schneider is a highly-rated HVAC company with decades of experience.
Finance Your New Furnace With the Help of Schneider
At Schneider, we understand a new furnace is a significant financial investment, and paying for the system in full isn't realistic for most homeowners. That's why Schneider offers convenient financing options to make the purchase more affordable so everyone, no matter their budget, can buy a new heater to keep their families warm and safe during the winter. To learn more about our flexible financing options, contact us today.
Contact Schneider for Furnace Installation Service in Seymour, IN
With more than seven decades of experience serving the Seymour, IN area, you can trust the professional HVAC technicians at Schneider to provide impeccable furnace installation service. To learn more about our services or to schedule an appointment, contact Schneider today in Seymour, Brownstown, Hayden, or Rockford, IN.